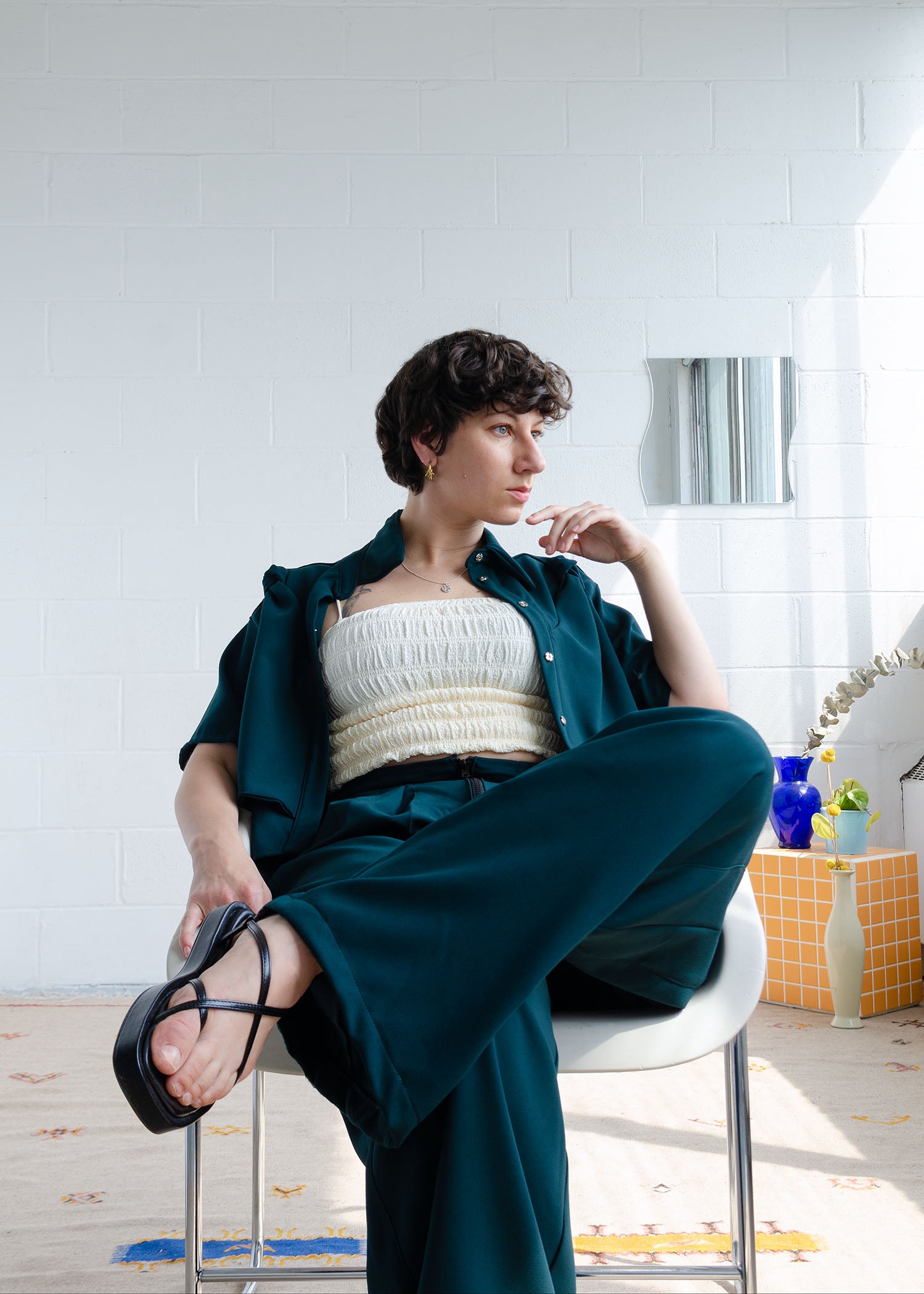 We are a contemporary clothing brand with a strong focus on silhouettes with a slightly unexpected twist.
We celebrate the everyday joys & believe that fashion can indeed be a little more mindful.
Each piece is designed and made to order using carefully chosen fabrics and the utmost care.
We are conscious of the environmental impact of the fashion industry and desire to create less, but more beautiful pieces that will last for years. Pieces that fit into your everyday life, yet also spark joy and conversation.
One might even say they're Special pieces for a Tuesday
We are a one woman team with designer/maker Andrea Golberg at the helm, making and photographing every item from her Montreal studio. With a bachelor degree from (the formerly known) Ryerson University, certificate of Commercial Photography from Dawson College, several short courses and apprenticeship in Shoemaking and years of technical design and product development under her belt, she brings a multitude of experience into her premiere collection.